The Jubilee of the Words of Jesus ?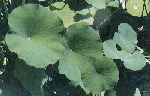 Consider the lilies how they grow :
they toil not, they spin not.
Q1 67
From the Jesus-people to early Christianity
The Wisdom Discourse or the "Logia Iesu"
Identifying the Historical Jesus
Q1 : an Interpretation
Jesus the Christ : a theology
Also consult :
A Christian Orthodoxy
and the Holy Spirit
© Wim van den Dungen
Antwerp, 2018.