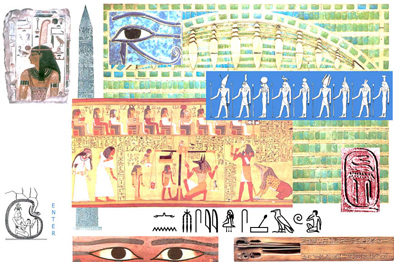 Hieroglyphs scanned & edited by Wim van den Dungen
Hieroglyphic text of the Hymns to Amun-Re
of Papyrus Leiden I 350
by Jan Zandee (1948)
Papyrus Leiden I 350 was bought in January 1829 from J.d'Anastasy by the Leiden Museum of Antiquities. It is unknown were it was found. Conrad Leemans made the first one-to-one facsimile of the text when he published Leiden Papyri 343-317 between 1853 and 1862 (cf. his Papyrus égyptien hiëratiques I 343-317).

Zandee's new copy is superior for many reasons, but the fact that it follows the hieratic dictum is significant. These hieroglyphs were published by Zandee in 1948 in his doctoral thesis at Leiden University.
PLATE II
Zandee, J. : De Hymnen aan Amon van Papyrus Leiden I 350, Brill - Leiden, 1948.
PLATE I (542KB) PLATE III (581KB) PLATE IV (579KB) PLATE V (599KB) PLATE VI (311KB)